Top Blackjack Players
The Blackjack Hall of Fame is where the most successful blackjack players and contributors to the game are forever enshrined. Let's take a look at some of the hall of famers and their accomplishments.
Ken Uston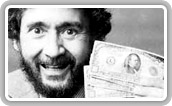 Perhaps the most famous blackjack player of all time, Ken Uston was a professional player, author and strategist that came up with the concept of team play at blackjack. He became extremely prominent in the 1970s for teaching the techniques necessary for teams to win big in casinos around the world, earning millions of dollars in the process. When casinos banned him, his popularity and fame grew, thanks to stories about Uston dressing in disguise to keep playing the game he helped innovate.
Uston is also known for successfully receiving a favorable ruling in a New Jersey court that stated that casinos could not ban a player for counting cards at blackjack. However, casinos altered their systems by increasing the number of decks in a game. By the 1980s, Uston had successfully authored books about gambling, video games and personal computers. He died of heart failure in September, 1987.
Edward O. Thorp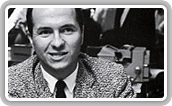 Edward O. Thorp was a professor in mathematics and made contributions to the theoretical aspects of the game, including odds, strategy and card counting. He is widely credited with creating the most accepted card counting technique by players and proving that card counting could successfully beat the odds in a blackjack game. Thorp's system is based on counting dealt cards and analyzing the dealer's face up cards to gain an edge in a game. Making quick odds calculations, he was able to make perfect moves when needing to decide when to hit, stand, split or double down.
Thorp used an IBM 704 computer as a research tool to investigate the probabilities of winning when first developing his blackjack theories. He first tested his theories in Reno, Lake Tahoe and Las Vegas. Starting with $10,000, Thorp successfully proved his theory by winning $11,000 in a single weekend. He would have won more, but his "hot streak" caught the attention of casino security who tossed him out. He too ended up wearing disguising to casinos in order to conceal his identity so he would not get thrown out.
Peter Griffin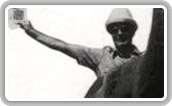 Peter Griffin was not a blackjack player, but earned his place in the Hall of Fame for contributions to the game. Known for being a renowned professor of mathematics, his theories of playing the game helped revolutionize how gamblers approached their bets.
While engaged with his studies, he wanted to apply his theories of mathematics with gambling. Unfortunately, the story goes that Griffin went to Las Vegas and lost all of his savings. Afterwards, he started learning the game, rules and strategies to create his own means of winning. The result was his book, "The Theory of Blackjack", which became the most popular book on the theory of blackjack, save for Edward O. Thorp's "Beat the Dealer."
Griffin's book is accepted to be much more comprehensive than Thorp's book, due to the accurate and complete basic blackjack strategy laid out inside. While those savvy at mathematics hail the book as genius, many players believe that only those that can understand the complicated theories and algorithms benefit from reading it.
Stanford Wong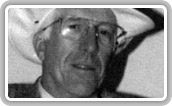 Stanford Wong is the pen name of John Ferguson, the author of the book "Professional Blackjack" which was published in 1975 and still remains in print to this day. Wong used a computer programme and made it commercially available for players to analyze blackjack odds. He began playing blackjack in 1964 while teaching finance courses and getting his Ph.D. from Stanford.
His strategies were so popular the term "wonging" is synonymous with a specific advantage technique that he made popular in the 1980s. The practice involved watching the play of cards without playing until the count became advantageous. Once the count was favorable for the player, they would step in and only play when the count remained in their favor.
John Ferguson, best known as Stanford Wong, currently resides in California.
Arnold Snyder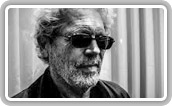 Arnold Snyder came to recognition for his many books on blackjack theory. He presented all technical information in a clear and accurate manner, unlike many other popular blackjack theory writers whose forte was writing complicated mathematical books rather than something a layman could understand.
His book "The Blackjack Formula" was published in 1980 and discussed his own view on blackjack card counting systems. His theory of "penetration" is hailed as one of the innovative forces that changed the way gamblers approached the game.
Other Hall of Famers
Al Francesco, one of the founders of the concept blackjack teams.
Tommy Hyland, manager for one of the most successful blackjack teams of all time.
Max Rubin, a well-known media reporting on gambling events.
Keith Taft, the inventor of hidden computerized machines to aid players.
Julian Braun, an author who used computers to analyze statistics.
Lawrence Revere, the author of "Playing Blackjack" and a respected teacher of the game.
James Grosjean, a computer analyst and professional player who successfully sued casinos.
John Chang, the former manager of the MIT Blackjack team.
The Four Horsemen of Aberdeen, for publishing the first accurate basic strategy for blackjack using desk calculators.
Richard Munchkin, a blackjack and backgammon expert.
Darryl Purpose, a former professional player.
Zeljko Ranogajec, a professional player from Australia.
Ian Anderson, expert, author and player.