Discover the Exciting Variation of Atlantic City Blackjack Online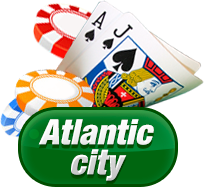 This blackjack variation is a great online casino game that will be familiar to anyone who's played in the Borgata, Trump Taj Mahal, or Caesars casino. And now you can find it online!
With the recent surge in online blackjack interest it's not surprising that the best online casinos are adding Atlantic City to their games selection, providing an exciting variation of a casino classic. Better still, it's available at all good real money Canadian casinos online in 2023, like the top rated Jackpot City, along with plenty of other exciting features:
Great bonuses to extend your play time
Trusted banking options with fast cashout times
Wide game selection to suit every player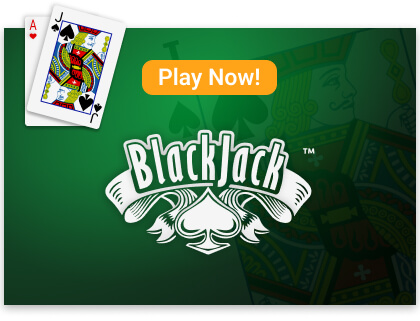 Real-Cash Atlantic City Blackjack Rules
An Atlantic City Blackjack game is usually played with eight regular decks with no cards removed.
The player is dealt two cards face up, with the dealer dealt one card face up and one down. Atlantic city Blackjack is a 'hole card' variant where the Dealer can 'peek' at his down-card first if he is showing an ace or 10-value card.
The aim is to beat the dealer or get as close to 21 as possible. The dealer must stand on ALL 17s, a marked difference to other variants. Meanwhile, players can split and re-split cards to make four potential hands, and doubling-down is allowed on all hands, even split ones.
A natural blackjack pays the player 3/2 straight away.
Surrender Bet
A Surrender bet allows you half your original stake back once you've seen the dealer's first card and you want to let your hand go. In an Atlantic City blackjack game, you can't surrender if the dealer shows an ace.
Insurance Bet
Worried about the dealer hitting blackjack? An extra Insurance bet (which pays 3/2) can be made if the dealer shows an ace. If he hits his blackjack, players win the 3/2 side bet.
Double Down
When the player has been dealt their first two cards they have the option to double down, that is place a further bet and receive one more card only. Unlike some blackjack variants, where totals of 9, 10 or 11 can be doubled down on, there is no such restriction in Atlantic City Blackjack; any total can be hit for another card.
Here are a few special rules of Atlantic City Blackjack:
The Dealer stands on ALL 17s.
Players can draw up to 9 cards after the first two have been drawn.
Up to three split and re-splits are permitted on a hand.
Aces can be split.
Atlantic City Blackjack Strategy
Understanding the Late Surrender

The main thing to use to your advantage in a real-money Atlantic City Blackjack app is that the dealer checks their hole card prior to the hand starting if he shows an ace or 10.
Atlantic City Blackjack is one of the most sought after varieties of blackjack and enthusiasts can play it at all real money online Canadian casinos.
Atlantic City Blackjack has a 'Late Surrender' rule, which means you can surrender a hand for half your betting stake after the dealer has checked his hand for a blackjack and doesn't have it (an 'Early Surrender' lets you give up half your wager before the dealer has peeked).
So, as you know the dealer doesn't have blackjack, when should you choose to surrender a hand?
If the dealer doesn't have a natural blackjack, assume he does have a high card like a 10 or 9 as his hidden card. He won't all the time, of course, but statistically it's more likely.
If you hold 15 or 16 (in the form of 8-8, 9-7 or 10-6), therefore, consider a surrender if the dealer is showing a 10.
The Dealer's Stand
Bear in mind too that the dealer MUST stand on ALL 17s. That makes your decision-making a little easier when dealt 13, 14, or 15; go for another card and try to beat the dealer's total.
The Perks of Online Atlantic City Blackjack
You'll find an Atlantic City Blackjack app or game at most Canadian online casinos, as well as its shiny upgrade, Atlantic City Blackjack Gold.
It's easy to understand, good for beginners, and gives players plenty of security in the form of the Late Surrender and knowing that the dealer is peeking for a blackjack.
As with all web variants of the game, Canadian players would do well to print out a handy cheat sheet before they play. Cheat sheets provide the optimum plays during the game based on the up-cards of the dealer and your own hand. They're great to help you work out the best ways of beating the house when you play!
Frequently Asked Questions
What is Atlantic City Blackjack?
Atlantic Blackjack is very similar to European Blackjack. Players receive two cards, the dealer with one card up, one down. The players can then split up to three times and a winning blackjack is paid out 3/2.
How is it played?
It's played with eight decks. Dealers must stand on 17, players can split their hand up to 3 times, late surrender is allowed, and you can double down no matter what your initial cards are.
What are the odds like?
Blackjack offers the best odds in the house, with the house edge coming in at around 0.38%. Depending on the variation of blackjack, the payout for a natural blackjack could be 3/2, 1/1, 2/1 and of course, there are specialty side bets that can increase it to 50/1.
Is there a real money option online?
Absolutely, real money online blackjack is where all the fun is. It is always a good idea to play for free when learning a new strategy or trying a new variety so that you can test the water before going all in with real cash. But be sure not to fall into the trap of fun and miss out on substantial real money winning.
Where can I play it?
We've listed some of the hottest places to play Atlantic City Blackjack online right here. All of our recommended online casinos have been carefully reviewed, vetted, and have our stamp of approval.
How much is it possible to win?
This completely depends on the amount that you are betting. Blackjack pays out 3/2 when playing the Atlantic City variety, so the chance of doubling your money and then some is pretty good.
Can I use a system?
Yes, there are many systems that work really well when playing blackjack. One simple strategy is to always split when you have double aces or double eights. Never split a pair of fives or tens.
How does it compare to other variations?
In many ways it is better because it has a built in insurance policy with the late surrender option. It is a simple game to learn and perfect for all levels of play.
Can I try the game for free?
Yes, most online casinos have a free play option. Playing for free when you can is a great way to learn, strategize, and investigate a wide variety of blackjack games.