Canadian Online Blackjack Deposits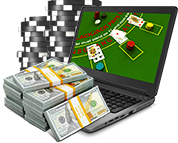 A real money online blackjack deposit should be quick, pain-free and cheap.
For Canadian online blackjack nuts like you, that means picking a banking option that helps you avoid fees, transfer cash super-fast, and dodge pesky conversion rates.
At the best Canuck casinos online, you'll find a bewildering range of deposit methods available. On this page we've run down the most popular. You can then click on the links to find out a bit more about why they're so rocking.
Get the lowdown on online blackjack deposit methods:
Get money into your account fast
Avoid hefty fees when making a transaction
Deposit in CAD and dodge currency conversion fees
With the leading online casino sites catering for Canadian gamblers, you'll find dozens of possible banking options.
Fees and deposit times vary, and while some online blackjack deposits can be fee-free, they may take a long time to appear in your account.
Alternatively, deposit methods may be quick but incur a hefty fee when completing the transaction. Let's take a look at some of the most popular online blackjack deposit methods for Canadians in 2015.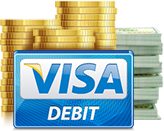 VISA Debit
As long as your bank plays ball, you can easily transfer cash into your online blackjack account using your VISA debit card.
Cards carrying the VISA Electron or Maestro symbol are usually accepted at Canada online blackjack websites. And better still, you can make transactions using CAD with minimal fees. Click here to find out more about VISA debit card deposits...
VISA Credit Cards
Major CA credit card firms like VISA are accepted at virtually every major Canadian online blackjack site. VISA provides a safe, secure way for Canucks to load up their gambling accounts. And generally, CA sites will waive any transaction fees when making a deposit. If you're looking for respected online blackjack deposit methods, they don't come better than VISA. Click here to discover why VISA credit cards are a great option for Canadians...
MasterCard
With more acceptance at online blackjack rooms than any other credit card firm, it's no wonder Canadian's are flocking to gaming sites using their MasterCard to make transactions. MasterCard is secure, safe, and quick. Plus, CA players won't have to break the credit limit to make a deposit. With low minimum deposits, MasterCard is a great option.
Skrill
eWallets, or 'web wallets', like Skrill allow online blackjack deposits via a range of banking options. Skrill users simply open one handy online virtual wallet and load it up using bank transfers, debit card deposits, or transfers from other e-wallet accounts. Skrill fees can be fairly low for Canucks, depending on the method you use to load your account. Click here to find out why Skrill is the choice of savvy blackjack players online...
UseMyBank
Why use a debit or credit card when you can transfer cash straight from your CAD account at any one of a dozen Canuck banks? There are many flavours of bank transfer available, but UseMyBank works with Canadian branches so you won't have to convert funds in USD or GBP first. As well as being quick, UseMyBank is amongst the safest blackjack deposit methods around. Click here to find out more.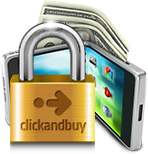 eCheck
eChecks are just like paper checks from your bank but done completely online. eChecks are great for CA gamblers who want to transfer cash from their bank account safely and securely without revealing any account details. And there's never any need to use your credit or debit card.Find out more about eCheck here.
INSTADEBIT
InstaDebit lets you move cash straight from your CAD account and into your online blackjack account in minutes. There are no deposit fees involved, and all you need is a username and password to make the transaction. It's completely anonymous, so you don't have to worry about having your card details stolen. Better still, InstaDebit caters for the Canuck gambler with lots of Canadian banks joined up to the scheme. Click here to see why Instadebit is the choice of Canadian blackjack online players.
Bank Transfers
It's easy to play blackjack in Canada with the help of your bank. The best online casinos now welcome wire transfers from leading Canadian banks and credit unions. It's a handy way to fund your account if you care about privacy and security since the casino won't have access to your banking info. All you have to do is visit your branch to get your CAD into the game. Click here and discover why many CA players choose this time-tested payment method.
Citadel
Citadel makes it easy to fund your blackjack bankroll using your bank account. The secure online payment service works in conjunction with your financial institution's internet banking service. When you play at a Citadel friendly online casino, you won't have to bother signing up for an electronic wallet. That means you can start enjoying real CAD blackjack in Canada without needless delays. Click here and learn why this trusted deposit option is gaining popularity with Canadians.
EcoPayz
EcoPayz is a convenient web wallet that's perfect for playing blackjack online. Once you sign up for your free account, you'll be able to fund your online casino bankroll instantly. Canadians love EcoPayz for its convenience, but it also offers excellent privacy and rock solid security. The service is also fully licensed and widely accepted. Discover everything you need to know about EcoPayz here.
Entropay
You no longer need a physical credit card to play for real CAD at a virtual casino. Entropay is a handy virtual Visa card that works anywhere credit cards are accepted, including at the best blackjack sites. Since there's no plastic card to receive in the mail, Canadians can sign up and begin playing in seconds. The secure payment method isn't only handy, it's great for sticking to your blackjack budget. Click here if you want to learn more.
iDebit
If you have a bank account, iDebit lets you transfer funds to an online casino in seconds. The secure payment service works with all of Canada's top banks. iDebit is affordable and great for claiming your CAD blackjack winnings too. It's not surprising that the service is widely popular with Canadians who don't own a credit card. Follow this link and discover all the benefits.
Neteller
Although there are many electronic wallets that work in Canada, Neteller is a favourite of blackjack players. The payment service works in conjunction with your credit cards, bank accounts, prepaid cards, and even bitcoin, but you can also hold a cash balance. Neteller lets you play privately too, since your online casino will never see your financial data. Click here for everything you need to know.
PayPal
PayPal isn't just the world's most popular electronic payment service. It's also accepted at the best blackjack sites. Whether you prefer to use your cash balance, credit card, or bank account, PayPal makes it easy to bring your CAD to the table. The electronic wallet is a smart choice for any Canadian who cares about security, speed, or safety. Learn more about PayPal by clicking here.
Credit Cards
You don't need a conventional credit card to enjoy internet casino action. Canadian blackjack fans can use a prepaid Visa or MasterCard to play instantly. Prepaid cards are ideal for anyone who wants to control their spending or isn't comfortable giving out their regular credit card info online. When you consider that cards are available for purchase at pharmacies, gas stations, and convenience stores near you, they're a wise choice, especially since they're accepted everywhere. Click here and see how they work.